At Beyond Hope Project, we believe in the power of beginnings. Our mission is to guide you to your own starting line, not to dictate your path but to light the way for your personal journey.
Imagine a world where every dream has the potential to become a reality. That's the world we envision at Beyond Hope Project. We're not just creators; we're facilitators of hope, empowering you to transform aspirations into achievements.
Our ethos is rooted in the profound impact of hope—it's the spark that ignites dreams and the steady flame that keeps them burning, even in the face of challenges. We are dedicated to fostering this spirit through our message, content, and collaborations. Each offering from Beyond Hope Project is infused with the essence of hope, designed to inspire and offer support in lifting you back to your feet when challenges arise, helping you find your way back on your path.
Transparency and authenticity are the cornerstones of our approach. We don't sell illusions. Instead, we provide real tools for real journeys. Our commitment is to guide, not mislead. Everything we create carries the vibrant energy of hope, attracting possibilities and driving a movement of positive change.
Our goal each day is simple yet profound: to add more hope and joy to the world than we take. We stand as a testament to the power of making a difference. Our dedication creates a ripple effect, touching lives and reshaping futures.
Join us at Beyond Hope Project, where we prove every day that what seems impossible today is within your reach tomorrow. Together, we embark on a journey of transformation, fueled by hope and driven by the belief that every new beginning holds limitless potential.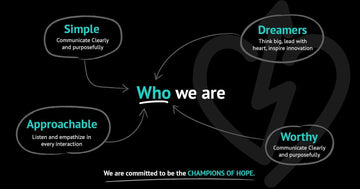 Beyond Hope, Beyond Limits
Beyond Hope Project emerged from Jason's transformative experience, beginning with a life-altering diagnosis of Grade 4 Glioblastoma. Faced with a seven-month prognosis, Jason underwent a profound awakening. His initial venture as a motivational speaker for kids aimed to nurture their self-acceptance and individuality. However, his own journey through cancer and introspection revealed a greater need - adults yearning for hope, a place to begin, and resources for life's setbacks. Defying odds with over two years of clear scans, Jason established the Beyond Hope Project, a movement to help others move Beyond Hope, Beyond Limits™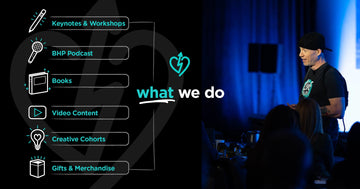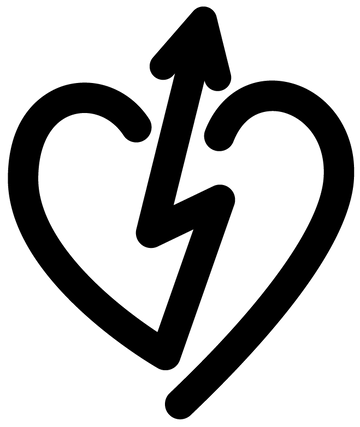 Hope

(n.): /hōp/
1. a moment of impact
2. a transfer of energy, igniting the will to begin—a starting point
3. support in finding a way back when failure happens.